Sold Out Free
This may seem like a no-brainer but you need sharp tools to cut and slice effectively.
PowerSharp's Chainsaw Teeth Sharpener is a necessity for anyone who is serious about cutting logs, felling trees, and splitting your firewood. No matter how long you're on the job-site, your chain is going to get dull eventually. Instead of pitching that chain, why not sharpen it?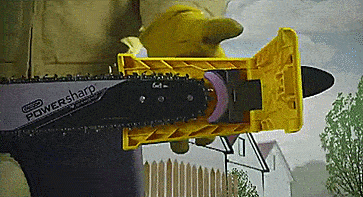 To use the sharpener just insert the end of your blade into the sharpener, close and lock it shut. Then push the end of the sharpener against a log or tree, and run your blade. After just a few seconds your chain will become just as sharp as the day you bought it.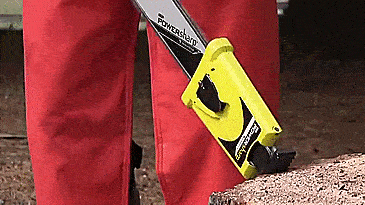 This chainsaw sharpening kit comes with the PowerSharp bar and chain and a unique sharpening attachment and stone. This precision saw chain sharpening system sharpens your dull chains in just 3-5 seconds. It sounds like magic but it really works!