$59.95 $119.99
 Get Free Shipping Worldwide!
Compact, lightweight and portable, the Foldable Portable Electric Steaming Iron is the most convenient clothing iron around!
Its foldable design lets you steam every part of your clothing items, including larger areas and smaller areas, such as collars, cuffs, pockets, sleeves, etc. Lightweight and compact, it weights just 0.81 pounds, and folds into the size of your palm. When the sides are unfolded and spread out, it can be used like a traditional iron for steaming larger areas of your clothing. 
This ultra convenient portable iron also comes with 6 adjustable temperature settings to match the fabric you are ironing: Polyester, silk, cool, cotton, denim and linen.
Features: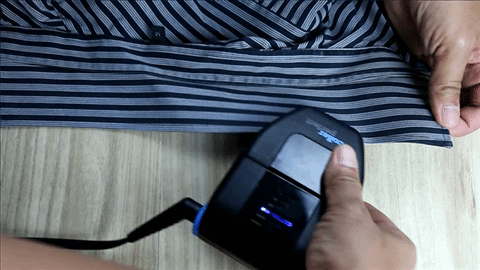 Specifications:
Package Includes:
1 x Folding Portable Iron