$27.95 $54.95
Buy 2 Or More & Get Free Shipping!
Play your favorite Harry Potter movie theme tune with this Wooden Engraved Hand Crank Music Box! It'll instantly start playing the second you turn the handle. Just flip the lid and enjoy the soft and soothing sounds.
This music box is also a great stress reliever. It is beautifully-carved and serves as an excellent conversation piece. Your hard day will just melt away from the relaxing and calming tune from this elegant music box.
Features:
Delicate Crafting - Created with beautifully-carved motif vintage style. Unique high-quality decorative keepsake.
Easy to Use - Turn the handle and it will play the corresponding theme melody, and can control rhythm speed of music.
Portable Design - Each music box is lightweight and portable with no batteries required!
Creative Gift - Best present any Harry Potter fan could wish for. An exquisite manual wooden music box for your friends, kids, sweetheart, relatives, or even yourself.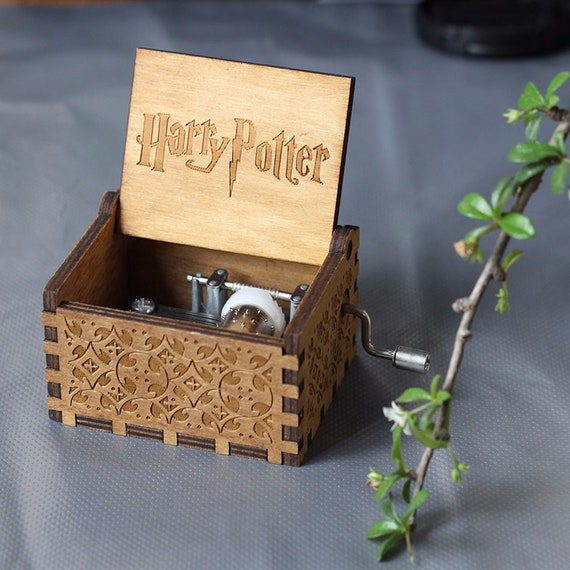 Product Details:
Material: Wood
Size: 6.4 x 5.2 x 4.2cm
Shape: Square
Music Box: Hand-operated